ProNails: Top Quality Hand, Nail And Foot Care Products
The Perfect Match Of Colour, Quality & Reliability
I do not often write about nail products.  I do take great care of my nails, my hands and my feet, but it is not an area that generally excites me.  I have recently come across ProNails and I think it is a fantastic brand.  I now use their gel nail colours on my hands and feet which is done by a professional nail stylist and use their hand cream, cuticle oil and foot cream home care products.  What stands out for me with these products is how long the products last and the quality of them.
Who Are ProNails?
The origins of the ProNails brand go back more than 30 years. In 1981, Catherine Claus founded the first Belgian manufacturing company specialised in the supply of professional nail care products. Strong entrepreneurship and creativity made the company grow into a leading name in the European nail care industry.
In 2009, Paul Parein took over the company dedicating himself to its future growth. Under Paul's leadership, the company focuses on product innovation, business support, sales expansion and strategic future direction. Today the company employs around 100 people and exports its ProNails brand to 45 countries through independent distribution partners. The worldwide headquarters is located in Brasschaat, North-East Antwerp, with a subsidiary in Paris, France.
Formerly branded "Professionails" – and today re-branded "ProNails" – the company partners up with professional nail stylists to make many consumers' dreams come true: beautiful hands. In-depth training and quality products for nail care and strengthening such as Pro Nature, Gellak, Perfection and Sopolish are the brand's differentiating assets. A perfect feel for fashion today and tomorrow with matching colours and great care are the brand's added value.
ProNails is a perfect match between quality, reliability, inspiration and fun.
ProNails Sopolish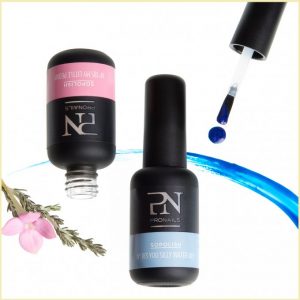 Sopolish is a unique SALON TREATMENT offering long lasting perfectly polished nails for at least 14 DAYS. The product adds strength to the nail and gives a long lasting gel-like shine. It is applied just like regular nail polish, cures superfast in LED or UV light and is easily removed thanks to the SOAK-OFF or PEEL-OFF technique without damaging the natural nail. No buffing, no drilling, no filing – with the utmost respect for the natural nail.
My nails are very strong anyway so I started my ProNails journey with the Sopolish.  However due to the nature of my work; a lot of typing and being a very hands on mum, I did have a few instances where the polish did chip on the corners.
ProNails LED-UV Gels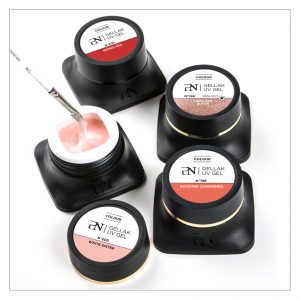 After persisting with the Sopolish and feeling deflated with the chips, I decided to try the led UV gels.  This gel is on a different level.  The new time-saving LED/UV gels have faster curing times, with very low heat sensation and reduced or no filing. All ProNails gels will work with the speed of (LED) light, and cure under both LED (The Light) as well as under traditional UV lamps. The Gellak colour which I have tried and is currently on my nails delivers the perfect coverage, quick and easy application and more than 200 trendy and must-have colours. I have had my gel nails on now for 3 weeks – no chips or change in colour – and my nails look and feel great!
ProNails Anti-Ageing Hand Care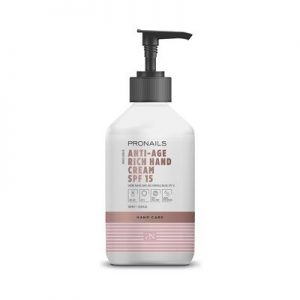 ProNails hand products combat the effects of ageing  and protect it against harmful aggressors.
SPF 15 provides effective protection against both UVA and UVB rays.
A boost of natural antioxidants neutralises free radicals to combat skin damage and ageing.
Active, innovative ingredients protect the skin from the harmful effects of air pollution.
All Hand Care products also provide intensive, long-lasting hydration and nourishment to keep skin firm and supple. This is a perfect system to make hands look young for longer. The perfectly balanced pH level provides extra protection against dehydration and ageing.
ProNails VITAMINA Cuticle Oil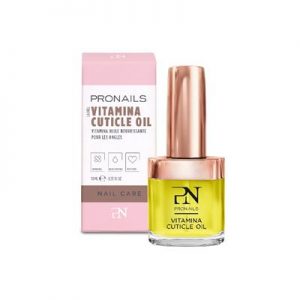 A healthy nail matrix literally is the basis of healthy and strong nails so it's essential to treat the cuticles and keep them hydrated. The Vitamina cuticle oil is the ideal, rich treatment to cure and nourish cuticles. This unique mix of natural oils is charged with rejuvenating antioxidants. It consists of the most nourishing and skin calming ingredients to be found in nature.
ProNails Refreshing Foot Care Range
ProNails Foot Care range is refreshingly powerful in every sense of the word, and offers beautiful results through equally beautiful products.The key ingredient throughout the range is eucalyptus oil, a powerful natural disinfectant with an anti-inflammatory effect that soothes irritated or sensitive skin.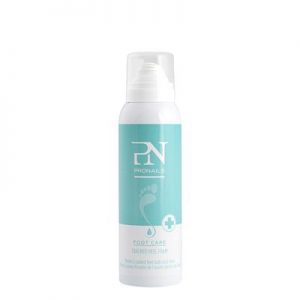 ProNails Cracked Heel Foam
This new ProNails foot care foam has been especially developed to repair and protect extremely dry and cracked skin. The effective complex of urea, glycerin, avocado oil and allantoin reduces fissures with natural care. It deeply moisturises and softens the skin while stimulating cell renewal. This foam melts into the skin and does not leave a greasy residue, nor does it contain any perfume.
Where Do I Go For My ProNails?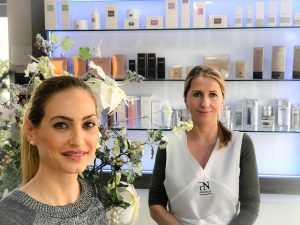 I found an incredible salon after having my baby very close to home and along with the quality work I received, I could take my new born baby with me.  Thank you so much Monika and Nicos!
To experience ProNails for yourself, visit Monika Institut De Beaute, 37, Vasili Michaelidi street, Limassol, Cyprus or call her on 99 923033.  To see more examples of her work, find her on Facebook https://www.facebook.com/MonikaInstitutDeBeaute/and on Instagram https://www.instagram.com/monikainstitutdebeaute/
If you have any questions or would like to share your experience, please send me a message.