Amazing Health Benefits of Argan Oil
Reasons Why Everyone Needs A Bottle Of This "Miracle" Oil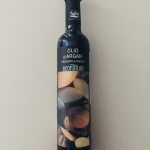 I have explained the amazing skin and hair benefits that Argan oil can deliver but I also wanted to share the amazing health benefits that it can deliver too.
Health Benefits Of Argan Oil
Argan oil is often referred to as healing liquid gold from Morocco.  We are all guilty of going into panic mode when something is wrong, either with our skin, our hair or our health – even me!  Sometimes, in order to get the balance back, we need to go back to nature.
Argan oil is extremely rich in many beneficial nutrients including vitamin E and essential fatty acids and it is available to all.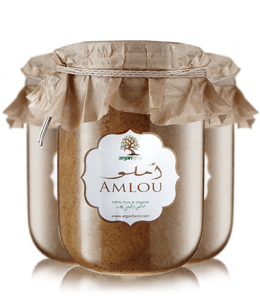 Here are some impressive reasons why this "Miracle" oil should play a part in our everyday life:
Dermatitis
Eczema or atopic dermatitis is a common skin condition, Argan oil is extremely effective for reducing rashes and itchiness, it can minimise dermatitis flare-ups like eczema by hydrating the skin so that it can better perform its barrier function. The oil contains essential fatty acids like Oleic Acid, Linoleic Acid, and Omega 3 Fatty Acids to help lock moisture in the skin and protect cell integrity.
Argan oil also contains vitamin E which offers powerful antioxidant properties that help it fight the damaging effects of free radicals which are one of the primary causes of skin problems like eczema.  Argan oil is also an anti-inflammatory which can help reduce any swelling on the skin also.
Heart Health
Using Argan oil as an alternative to cooking oil can help to rebalance cholesterol levels by lowering levels of bad cholesterol.  Argan oil can help prevent atherosclerosis, heart attacks, strokes, and other serious heart issues caused by cholesterol.
Improved Digestion
Many of us do in fact eat right but our bodies don't properly digest and take in the food and nutrients we need, mainly because of stomach alignments and/or a poorly functioning gastric system. The organic compounds in Argan oil can increase pepsin levels in the stomach and also gastric juices, which results in more efficient digestion of food, a higher nutrient intake, more energy, less hunger, improved weight management, and an all around healthier body.
Liver Health
The liver is one of the most important organs in the body and also a delicate one that we tend to abuse through our lifestyle choices.  The hepatoprotective properties of Argan oil means that it can boost our liver health every time we add a bit of oil to one of our meals.
Heal Wounds More Quickly
If we have a wound or other skin abrasion then applying Argan oil topically to the skin and internal consumption helps not only to speed up its healing, but it also helps to prevent infections.
The 'C' Word
I am not a Doctor but I find this area of research fascinating.  There are many recent studies that Argan oil can help in the fight against cancer. The reasoning for this is that Argan oil has high levels of antioxidants and triterpenoids which can help protect the skin and body from free radicals and it is these free radicals that can cause cancer and other chronic diseases by causing healthy cells to mutate.
There have been studies on the healing power of Argan oil against colon and bladder cancers, prostate cancer, as well as cancerous growths throughout the body which may result from infection or inflammation.  Argan oil has because of its anti-inflammatory properties has been shown that it can help reduce tumours and other cancerous growths throughout the body.
I also found a study done in 2013 which shows how Argan oil speeds recovery from UV damage. Melanin, which is the pigment in the skin helps protect us from UV rays. If we have too much or too little, it can result in all sorts of skin problems, and even lead to a higher risk of skin cancer. Argan oil is an elective melanin biosynthesis inhibitor, which means that it can normalise skin cells that have too much melanin, keeping our skin healthy and safe from UV rays.
Applying Argan oil to UV damaged skin can actually help fade sun spots and heal the dry, parched skin that results from sun overexposure by promoting the regeneration of healthy cells.
To see this study, click here: http://europepmc.org/articles/PMC3723062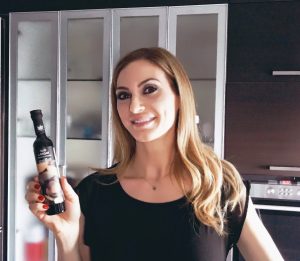 Where to Buy
Pure Argan oil is available in many health food shops.  However, be wary of oils that contain Argan oil as an ingredient and be especially selective when purchasing Argan oil for consumption.
Our best option is to choose 100% organic, all-natural pure Argan oil from a reputable supplier.
If you have any questions, please send me a message.