LALIQUE RÊVE D'INFINI EDP
For The Woman That Encompasses Elegance, Sensuality & Femininity
I have always been a Lalique perfume fan.  I found their fragrances too strong for me when I was a lot younger however, I always envisioned that when I was old enough, I would have a few of Lalique's stunning perfume bottles on my dressing table.  I have three Lalique perfumes which are always in stock and on display in the CMK household and I would like to introduce you to the first of three Lalique articles.  Today, I want us to appreciate, Rêve D'infini.
The Lalique Story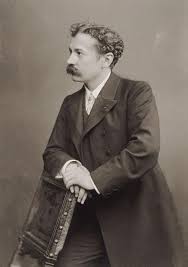 Lalique or René Jules Lalique was a French glass designer, founded in 1888, and known for his creations of glass art, perfume bottles, vases, jewellery, chandeliers, clocks and automobile hood ornaments. It is a brand that reflects French luxury and elegance from its inception and continues to thrive as a truly timeless lifestyle brand.
It was Lalique's design work for perfume houses that raised his profile around the world. He worked closely with François Coty, at the beginning of the 20th Century. Their collaboration revolutionised the perfume industry: never before had fragrance bottles been so desirable, so collectible, in their own right. Many were numbered and signed – and fetch heart-stopping prices, at auction today.
1992 The Launch of LALIQUE PARFUMS
The history of Lalique has always been closely linked to that of perfumery. Marie-Claude, the grand-daughter of René Lalique, created the eponymous fragrance, "Lalique de Lalique" in 1992 and LALIQUE PARFUMS began.
Lalique Parfums has a unique signature that combines creativity in its bottle design with a quest for exceptional quality and elegance within its fragrances. For me, Lalique Parfums represent a level of sophistication and elegance that most perfume brands can not.
Rêve D'infini Eau De Parfum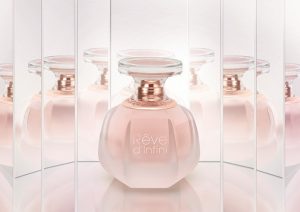 The base notes are vanilla, musk & sandalwood.
The middle notes are cedar, peach, rose, jasmine & freesia.
The top notes are white rose, lychee & bergamot.
Rêve D'infini (2015) is a musk, woody, floral fragrance.
I would say that it is a medium to high intensity fragrance and moderate to long lasting; perfectly balanced for day or night wear.  It is a glamorous and sensual scent with the freshness of the flowers by perfumer Richard Ibanez. I would not say that it is a fragrance for anyone under the age of 30.  It has a depth and a maturity about it that requires a woman's skin to ignite it.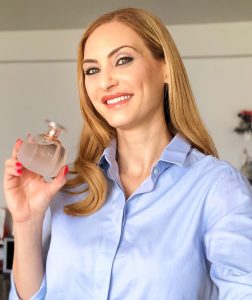 This is my perfect scent to take me from summer to autumn.  It has the intensity of a winter fragrance which is softened by the delicate, fresh, natural ingredients.  This would also be the perfect autumn / winter wedding fragrance.
In Cyprus, this perfume is available in Beauty Line stores and it is where I bought mine.  It is available as a 50 and 100ml Eau de Parfum.  In order to fragrance layer, I also bought the perfumed body lotion (150ml) which I use in the evenings to further boost the fragrance.
If you have any questions, please ask in the comments section below or send me a message.