With the New Year generally comes New Year's resolutions. Whatever your goal/s for 2019, I hope that taking care of yourself, having great skin and achieving skin & body confidence is amongst them.
There are also certain products which come into their own at certain times of the year.  For me, this is when I reach for Decléor Gel Prolagène and Decléor Aroma Svelt.  Decléor is world famous for it's face products but you may not be familiar with it's amazing body firming treatments.  If you do have the opportunity to have a Decléor body treatment, grab it with both hands but there are also great products which you can use at home that will give a fantastic result at home too.
DECLÉOR AROMA SVELT FIRMING OIL-IN BODY CREAM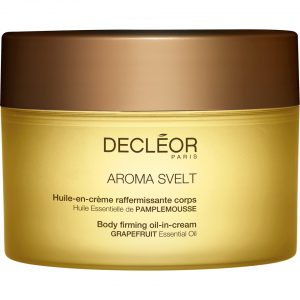 The Aroma Svelt Firming Cream is the most powerful and most concentrated body cream Decléor has.  This can be used all over the body or in targeted zones. We only need to use a small amount.  It has an incredible texture which slowly drip feeds the active ingredients into our skin.
Fiona Brackenbury, Global Education Director for Decléor describes it as 'liquid lycra' for the skin.  The clinical trials with this product were stopped after 3 days because Decléor was astounded by the results.
This product gives targeted and concentrated firming results wherever your body needs it; hips, thighs, bums, tums, top of the arms, after pregnancy or weight loss. 
With it's second skin technology, it gives immediate results.  The skin appears smooth, soft, supple and feels more toned. More importantly, with continued use, it helps improve skin firmness and elasticity.
This firming oil-in-cream nourishes and beautifies the skin. It is formulated with micro-droplets of oils that melt on the skin, its creamy texture is easy to apply.  If you have dry skin, your skin will love this but please only use a small amount because it will peel off if you use too much.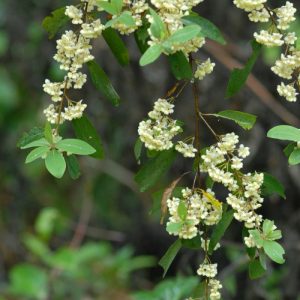 This oil-cream is concentrated with grapefruit essential oil known for its draining efficacy and its aromachological energizing power. It is blended with macadamia & jojoba oils (hydration & comfort).  It is also formulated with Litsea Cubeba fruit oil, also called "May Chang," which has uplifting properties, intense lemon fragrance with fruity and spicy undertones and it has a strong effect on promoting mental and physical well-being.
How To Use
Apply in the morning and/or in the evening. Concentrate on body areas prone to sagging (thighs, abdomen, arms). Do not apply onto face.
Top Tip
Fiona's top tip is to take it up the neck & declotté area in the evening; right up just under the jaw line for an intense firming result.
DECLÉOR AROMA SOLUTIONS PROLAGENE GEL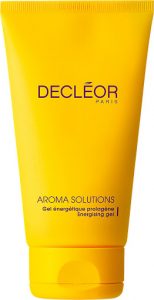 I wrote about Prolagène Gel last year.  It is such an amazing multi-tasking and hardworking product from Decléor.  It is a body firming gel which can be used all over the face and body.  I am loving using post-baby and I am mixing it in with other body moisturisers too, to beat winter dryness.
The 4000 research scientists of Decléor still can not beat the original formulation created 45 years ago.
Wherever firmness is needed, this can be used.
This is a 5-in-1 product:
1 – Use all over the eye lid and up to the lash line.
2 – Under neck cream for more firming results or as a neck cream.
3 – All over the body to tighten and firm.
4 – Weekly face mask – apply a nice thick layer and allow to absorb.
5 – Aftersun – take it with you on holiday as an aftersun for face & body.
How To Use
Apply in any of the ways described morning and evening.   Apply Gel Prolagène first before Aroma Svelt Body Firming Cream or any other cream of your choosing.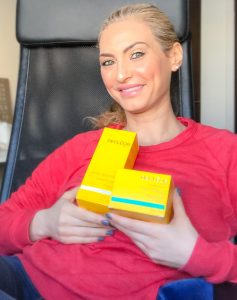 Top Tip
This is the 'hero' product from Decléor and it is a must try for anyone wanting to work on the quality of their skin. Buy it once and it will become a skincare essential.
In Cyprus, DECLÉOR PARIS is imported by MPM GROUP and only available through professional spas.  To find your nearest spa, please call 22-746746.
If you have any questions, please send me a message.