Thank you for reaching out and requesting this article.  It is an honour to know that you are reading, enjoying, learning and requesting. There is a definite trend in the beauty world currently where people are wanting natural and organic products, even me.  Being pregnant, I am choosing natural if I have an option.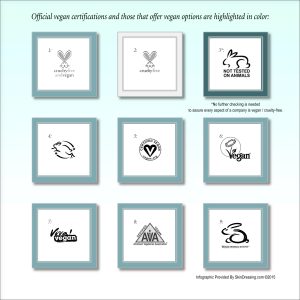 What Is Vegan?
A product that is vegan is not only cruelty-free but does not contain anything derived from a living being. The term cruelty-free typically means that the product was never tested on animals at any stage of a product's creation, manufacture or distribution. However some ingredients might still be derived from a living being, or there could be a parent company, subsidiary or a commissioned third party lab involved that engages in animal testing, all of which usually involve some form of cruelty.
What Is Vegan Skincare?
Vegan-friendly skincare eliminates all animal-derived ingredients. In other words, vegan skincare is made from plants and minerals as well as safe synthetic ingredients.
Three independent certification bodies put a 'vegan' stamp on vetted beauty products:
PETA
The Vegan Society
Choose Cruelty Free
To help you can also look for any of the vegan certification logos shown.
However, I will say please do not confuse vegan with cruelty-free. Not every cruelty-free product is vegan, as many products that are considered cruelty-free still may contain milk, honey, or lanolin for example.. So if you're looking for products that fall into both categories, you have to check for both the vegan and cruelty-free logos and certifications.
What Are the Benefits Of Choosing Vegan & Cruelty-Free Skincare?
Good For All Skin Types
Cruelty-free and vegan skincare products do not use animal testing and generally contain natural and organic ingredients that are gentle on the skin, instead of harsh artificial chemical ingredients that are usually found in commercial skincare products.  This means that that these skincare products are good for all skin types and especially sensitive skins.
Great Anti-Ageing Benefits
Clean and natural vegan skincare ingredients can provide great anti-ageing skincare results. A combination of all-natural antioxidants, vitamins, minerals, and botanical extracts can help rejuvenate the skin and give you a healthy and long lasting glow!
Natural Sun Protection
The natural antioxidants found in vegan skincare brands contain automatic protection from the sun's UV rays. Instead of a harsh list of chemicals and artificial preservatives, vegan skin care products are made from natural ingredients like white tea, fruit and vegetable extracts and other natural oil components. These organic ingredients have a sun protective compound in them, which is safer than using a sunblock with multiple additives.  However, when in extreme temperatures like the Cyprus summer the natural sun protection is not enough.  Combine it with a great brand like Ultrasun or another of your choosing.
Helping & Protecting The Environment
Choosing a vegan skincare routine is more ethical for the environment as well as the protection of animals. Using vegan cosmetic products helps preserve the environment because of the preservation of all animal-based materials, as well as saving animals lives.
Vegan Skincare Brands To Get You Started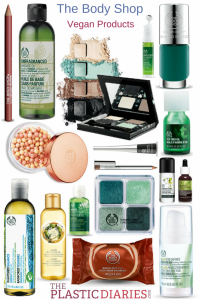 THE BODY SHOP – 100% vegan product range. From their Aloe Calming Facial Cleanser, to their Vitamin E Eye Cream, or their new British Rose Fresh Plumping Mask, add these products to your skincare routine to nourish and hydrate the skin. They have 100% vegan skincare products which are naturally inspired and have never been tested on animals.  To find out more: https://www.thebodyshop.com/en-us/new/vegan/c/c03228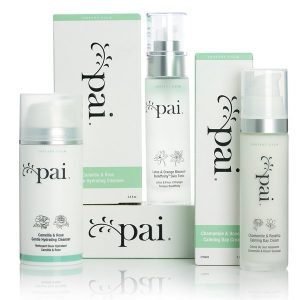 PAI SKINCARE – Extensive line of vegan products.  It is very easy to find everything you could need in one place. Plus the brand's totally transparent when it comes to what's in their formulas, so every single ingredient in each of the products is clearly listed on the website: https://www.paiskincare.ie/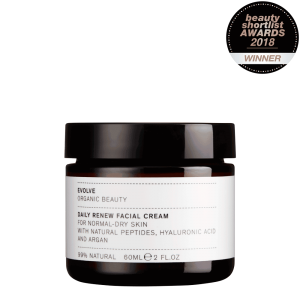 EVOLVE ORGANIC BEAUTY – Award winning natural & organic skincare. They use recyclable glass and card packaging.  They use PET bottles made of 75% recycled plastic and are recyclable, their products are 100% vegan, their ingredients are 100% cruelty-free and they buy natural and organic ingredients from as close to home (UK) as possible and from fair-trade and sustainable sources. To find out more: https://www.evolvebeauty.co.uk/
If you have any questions, please send me a message.