This weekend was my sister's wedding.  As a family we have been looking forward to it for nearly a year.  I had planned long before the event that I would have a dress made and everything else that goes with a special family event like this but it was not possible with a new born and breastfeeding.  At one point because of the baby, I was not sure I could even go to the wedding.  Things have got a little easier since discovering the Tommee Tippee Closer to Nature Electric Breast Pump.
I layered my skincare and allowed 10 minutes roughly for my skincare to settle before playtime begins and the magic happens.
The Look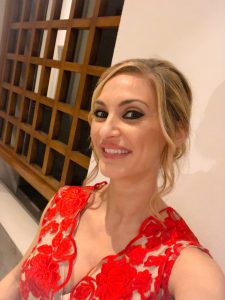 The look I wanted to achieve was healthy, natural glowing elegance with a focus on the eyes.  The key to this look is the primer and the foundation.  The 4 products listed below are the secret to achieving such a flawless glowing base.  The reason I chose the bareMinerals Bare Pro Foundation is that it gives flawless professional coverage without being heavy; it enhances rather that hides.
bareMinerals
The bareMinerals collection uses naturally derived minerals to give flawless skin, long lasting coverage, sun protection and breath-ability. From starter kits to brushes, SPF foundations, concealers and bronzers, the extensive range will work in harmony with the skin to improve our complexion and give our skin an impeccable finish.
What I Used To Create This Look
Primer – Stila One Step Correct & NIOD Photography Fluid Opacity 12% (1 pump of Stila and a few drops of NIOD mixed together before applying all over the face and taken down the neck).
Foundation – Bobbi Brown Extra Illuminating Moisture Balm in Golden Glow (1 pump) mixed with bareMinerals Bare Pro Performance Wear Liquid Foundation SPF 20 in Warm Natural 12 (2-3 pumps).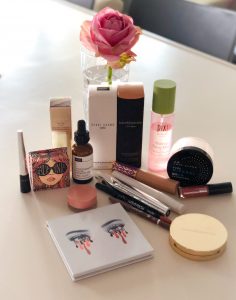 Eye Primer – BECCA Under Eye Brightening Corrector.
Concealer – Tarte Shape Tape Contour Concealer in Light Medium.
Powder – Love Alpha Pure Mineral Glowing Powder.
Brows – MODA Waterproof Eyebrow Pencil in Brown (from Jumbo).
Eyelid –bareMinerals Chandelight Glow Illuminator in Gold Obsession (applied all over the lid and right up to the brow.
Shadow Palette – Kylie The Bronze Pallette (light mix of Citrine, Tiger Eye and Bronzite for the lid and a touch of Obsidian Black for the socket with soft jasper for below the brow.
Liner – Laura Geller Luster Eyes 24 Hour liquid eyeliner in Black.
Lash Primer – Tarte Opening Act Lash Primer.
Mascara – bareMinerals Lash Domination Volumizing Mascara in Intense Black.
Bronzer – Laura Geller Baked Balance-N-Glow in Tan.
Blusher – Benefit Cosmetics GALifornia.
Highlighter –bareMinerals Chandelight Glow Illuminator in Gold Obsession (same as used on the eyelid).
Lip Pencil – Qi Best Stay All Day Lip Liner in colour 1615-08 (applied all over the lip).
Lip Gloss – BareMinerals Marvelous MOXIE® in colour Total Pro.
Setting Spray – Pixi Makeup Fixing Mist.
My hair was done by my hairdresser and friend, Christos Artemiou. For more details, visit his Facebook page: https://el-gr.facebook.com/artemiouhairdesigns/
If you have any questions, please send me a message.