Hair cuts are essential for everyone but how often we should get our hair cut will depend on the style, length and texture of our hair.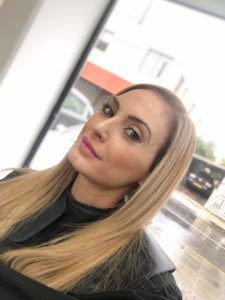 For my hair and generally for long hair, I need half an inch every 10 weeks. That way, I still keep about an inch of growth, while getting rid of thinning, fragile, worn out and split ends.  The same applies for layers, to keep them bouncy and light and hair style fresh and sharp.
For short hair, like pixie cuts or crops, the haircut shape and texture will grow out and need re-doing in four to six weeks, or six to eight weeks for medium length hair.  If you're ready to grow your hair out, you can wait longer — from four to six months before your next trim, and then every six to twelve weeks after that.
Virgin hair tends to grow more slowly, trimming every three to four months is usually enough and will help maintain your length, while trimming every four to six months will allow the hair to grow if you are wanting to grow it longer.
Chemically treated hair no matter what the length is fragile. To keep hair from breaking, try to trim every four to eight weeks. If the goal is to grow hair length, then aim for every eight weeks.
For men, depending on the style, every three to six weeks.
If you have any questions, please send me a message.