Less is more when it comes to makeup in the Cyprus heat but there are days, times and events where we need our makeup to last. With the right products and application, our makeup can last long into the day and night without feeling too heavy or melting off.
Start with an Oil-Free Moisturiser
In the summer, we can all suffer from excess oil even if our skin is not particularly oily.  By applying an oil-free moisturiser, it will help balance the skin, preventing an increase in oil, yet still providing enough hydration to prevent skin from drying out.
Apply a Good Makeup Primer
A good primer is a necessary step in our makeup routine.  Essentially, it helps create a smooth base that can diminish the appearance of fine lines, wrinkles, large pores, and uneven skin tone and textures. By using a primer, I notice that I use a lot less foundation.  To read more about the primers I have tried and tested, click here.
Go Waterproof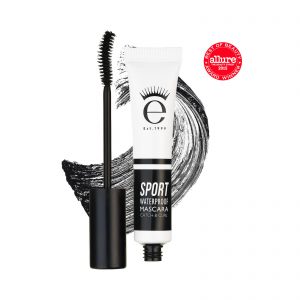 Don't worry about raccoon eyes in the summer, there are lots of amazing long-wear beauty products out there these days. Invest in a good waterproof mascara, or if you are blonde, getting eyelashes tinted is also another great tip.  My favourite waterproof mascara is from Eyeko, and it is their award-winning Sport Waterproof Mascara.
Another great waterproof product for the summer is from MAC and it is their Pro Longwear Nourishing Waterproof Foundation.  It can be used as a foundation or concealer and lasts for at least 16 hours. Neither rain nor tears can budge this oil-free watertight product that actually repels moisture from the surface of the face. The formula blends seamlessly on the skin with medium to full weightless coverage and a natural satin finish.
Get Misting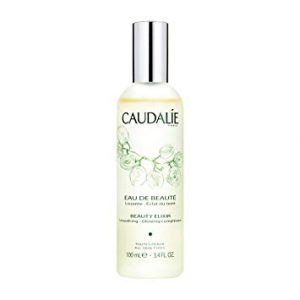 Get misting this summer! Apply before makeup or during the day over makeup to reinvigorate your skin in the late afternoon, a facial mist will keep skin hydrated, sweat at bay and our makeup locked in place. I love Caudalie Beauty Elixir which is available in Cyprus.
Another tried and tested product to use to keep makeup in place and looking fresh is to use a  makeup setting spray.  This is an effective last step in any sweat-proof routine, designed to keep our makeup look in place all day and night. My favourite is from Cover FX and it is their Illuminating Setting Spray.  It is a quick-drying setting spray that sets makeup for all-day wear and imparts an instant, all-over illumination.  It's alcohol-free, so it's not drying to the skin, this is so important for anyone living in a hot country.  It is an ultra-fine mist application, skin feels comfortable and delivers an even, luminous finish making this a perfect all-over highlighter for both face and body– and the more you mist, the more intense the glow.  This product is suitable for all skin types.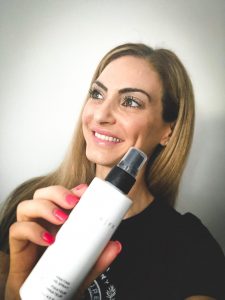 Top Tip
If you are getting married this summer or know of anyone that is, the CoverFX Illuminating Setting Spray, in my opinion, is the best one to use! The formula contains super-fine mica particles which gives skin a flattering luminosity rather than a harsh strobe look. You must give it a good shake before using and it can be used all over the body to give a beautiful healthy glow that lasts.
Where to Buy
I buy all my Cover FX products from Cult Beauty.  The Illuminating Setting Spray costs £9.00 for 30ml and £23.00 for 120ml.
If you have any questions, please send me a message.