Utilising the power of peptides and botanicals for strengthening and conditioning, Revitalash® Advanced Conditioner helps eyelashes look thicker and fuller.
A Gift That Began With Love
RevitaLash® was developed by an Ophthalmologist, Dr. Michael Brinkenhoff, for his wife Gayle, who was courageously fighting breast cancer at the time.  Gayle's lashes were left very brittle, fragile and damaged from her treatment.  RevitaLash was not created as a mass-market product when it was created back in 2006, it was a gift that began with love from a husband to his wife, and 13 years later, it is a global success! This award-winning range of products focuses on the health of brows, lashes and hair to make us look and feel our best.
What is RevitaLash Advanced Eyelash Conditioner?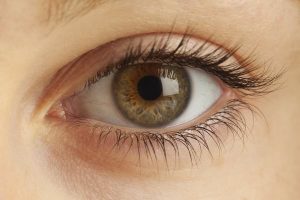 RevitaLash® is an eyelash conditioner that enhances the look of lashes and protects against breakage, while improving health, flexibility and strength, for lashes that thrive, naturally.
RevitaLash® is an award-winning eyelash serum and a proprietary blend featuring scientifically-advanced technology. Peptides, lipids, biotin, and green tea extract, rich in Panthenol, condition and strengthen lashes while defending from environmental damage, as well as damage caused by lash styling products that can cause breakage and brittleness.
Ophthalmologist formulated. Dermatologist reviewed
Clinically tested
Hypoallergenic and Non-irritating
Vegan friendly and Cruelty-free
Oil-free and safe for use with eyelash extensions
Does not contain Parabens, Phthalates, BHT, Gluten
Survey results from an independent 6-week consumer study with 63 participants:
98% Reported Improved Lash Appearance
98% Reported Healthier-Looking Lashes
98% Reported Stronger Lashes
How do I know I Need this Product?
If you have read this far, you probably do.  If you have used lash extensions before, or regularly use false lashes, if you suffer from sparse lashes or you are wanting natural and defined lashes, then you need to try this product.  It is also worth noting that our lashes change; this can be from illness or medication which can damage our lashes or through the ageing process, our lashes become finer as we age.  If any of these symptoms ring true, try RevitaLash®.
How to Apply?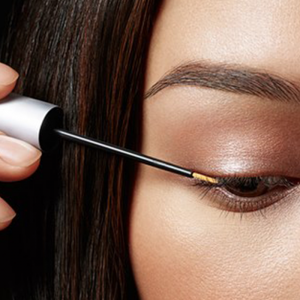 Remove makeup and residue. Keep in mind, oil-based makeup removers and cleansers can leave behind a film which may create a barrier between the lashes and the lash conditioner. It's important to wash off any residue.
Apply a thin line of RevitaLash® Advanced Eyelash Conditioner directly to your eyelashes, above the lash line. It is not necessary to apply more frequently than once per day. Let dry completely before applying additional beauty products.
Apply daily for best results.
When Will I See Results?
You will see begin to see results in 3 to 4 weeks.  The first stage of the eyelash cycle lasts between 30 and 45 days.  It typically takes between four and eight weeks to fully replace an eyelash.
My Opinion
I started seeing results in 4 weeks.  I have now been using Revitalash for 6 months and have seen a huge difference with my lashes.  I am not a fan of fake lashes of any form or extensions; I don't like how they look or how they feel so it was important to find a product that works.  For anyone wanting to repair or wanting to improve the strength and look of their lashes, this is the product to try.
Where to Buy?
Unfortunately, RevitaLash® is not available in Cyprus yet but is available online from the following websites:
QVC UK: RevitaLash® Advanced Conditioner 2.0ml – £68.00 (3 months supply).
QVC UK: RevitaLash® Advanced Conditioner 3.5ml – £97.00 (6 months supply).
Cult Beauty: RevitaLash® Advanced Conditioner 2.0ml – £74.00 (3 months supply).
Cult Beauty: RevitaLash® Advanced Conditioner 3.5ml – £104.00 (6 months supply).
RevitaLash UK: RevitaLash® Advanced Conditioner 1.0ml – £39.00 (special offer at the moment instead of £52.00.  This size will last 4 to 6 weeks).
If you have any questions, please send me a message.