Skin Enhancing Winter Foundations
7 Brilliant Foundations to Combat Dry Winter Skin
During the winter months, our skin can take a battering. Cold temperatures and low humidity levels result in dry air that draws moisture away from the skin. Harsh winter winds and dry indoor heat can make the problem worse and lead to cracked, flaky, and red skin from harsh winds. On top of the discomfort, covering up the seasonal damage with extra concealer can often make it worse. There is a solution to combat dry looking skin, and it is as simple as changing foundation.  Our complexion is not the same all year long and therefore neither are our makeup needs.  Swapping foundation for a more hydrating formula will give skin an extra dose of hydration and deliver a smoother and even finish.
Here are some of my suggestions for the best moisturising foundations to use on winter skin: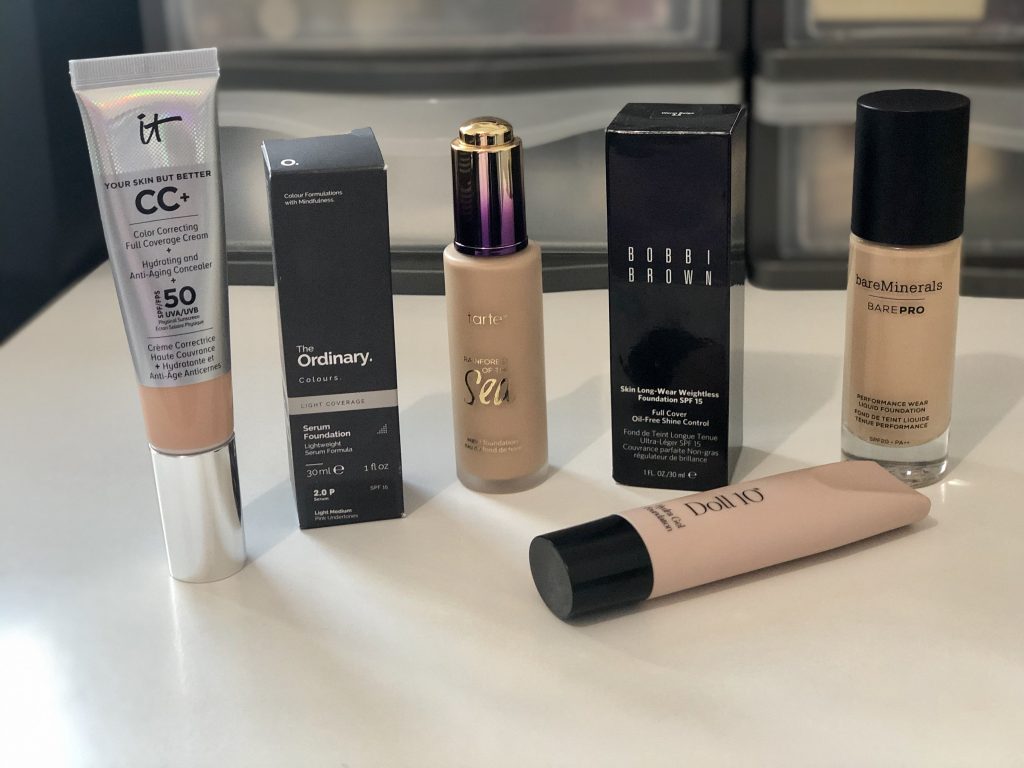 Charlotte Tilbury Airbrush Flawless Longwear Foundation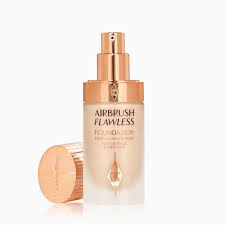 A weightless foundation with just the right amount of coverage, Charlotte Tilbury's Airbrush Flawless Foundation has been dubbed a "skincare-foundation," the formula is comprised of moisturising and fresh-feeling ingredients. When applied to the skin, it has a slightly dewy finish and lasts throughout the day without leaving patchy bits on the face.  Price: £34.00.
It Cosmetics CC+ Cream with SPF 50+
The #1 best-selling and award winning beauty miracle.  This offers colour correcting full coverage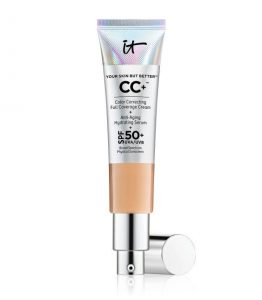 foundation with anti-ageing hydrating serum, along with SPF 50+ UVA/UVB broad spectrum physical sunscreen. This multitasking beauty product provides clinically tested hydration while diffusing the look of skin imperfections for flawless-looking coverage that won't crease or crack.
Infused with hydrolyzed collagen, peptides, niacin, hyaluronic acid, antioxidants and vitamins, this skin-loving full-coverage foundation reduces the appearance of acne scarring, wrinkles, redness on skin, dark circles under eyes and large pores—all while giving you a luminous, supple, flawless-looking complexion. It's truly one step for instant complexion perfection! Price: £32.00.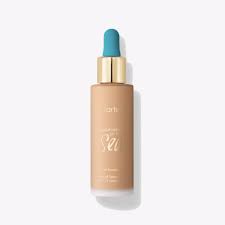 Tarte Rainforest of the Sea Water Foundation
Tarte's Water Foundation, like the name suggest is made of water, marine plant extracts and Vitamin E, allowing it to act as a moisturiser and antioxidant at the same time. The formula adds a thin layer of buildable coverage, giving the skin a natural and sheer finish. Price: €39.
Bobbi Brown Skin Long-Wear Weightless Foundation SPF 15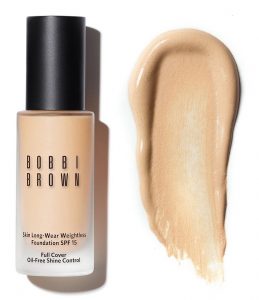 This Bobbi Brown's foundation is a treat for the skin. It gives medium coverage with a radiant finish to brighten dull complexions, moisturises dry, winter skin, and contains SPF 15 to shield skin from the sun's rays, which are harmful no matter the season. Price: £32.00.  Also available at Beautyline Cyprus for €44.00.
bareMinerals BAREPRO® Performance Wear Liquid Foundation SPF 20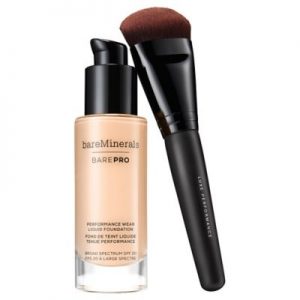 This is a paraben-free, vegan, 24-hour full coverage foundation.  The luxuriously creamy liquid contains bamboo stem extract for a naturally matte, soft focus finish, while papaya enzymes gently improve skin's texture both immediately and over time. It provides natural looking full coverage-and so much more. This is heat, humidity, water and sweat-resistant foundation that provides broad spectrum non-chemical SPF 20 / PA++ sun protection, which is essential in preventing premature aging of the skin. Price: £31.00.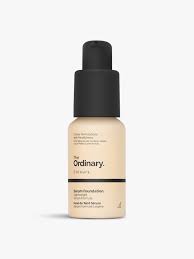 The Ordinary Serum Foundation
The Ordinary Serum Foundation is a lightweight medium-coverage formulations available in a comprehensive shade range across 21 shades. These foundations offer moderate coverage that looks natural with a very lightweight serum feel due to its very low viscosity. Price: £5.70.
Doll10 Hydra Gel Foundation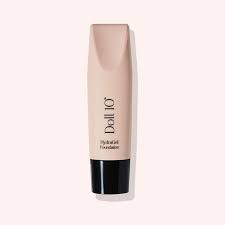 A breakthrough (they claim) in the world of complexion, HydraGel Foundation provides weightless, full-coverage foundation that instantly smoothes visual imperfections. High-density pure pigments are suspended in an exclusive gel formula, while soft-focus microspheres help transform the complexion and creates a more radiant-looking finish. Price: £34.00.
My Opinion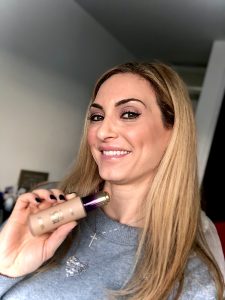 It is really hard to choose a favourite.  In fact, I own and use all of them although I have run out of my Charlotte Tilbury foundation.  Typically on a no-makeup day, I will wear my It Cosmetics CC+.  When I want something super light then I reach for my serum foundation from The Ordinary and it is also hard to ignore it's low price.
In my opinion, the most hydrating, without being oily, is the Tarte Rainforest of the Sea Water Foundation.  It is a hypoallergenic, vegan foundation with medium coverage and delivers a natural finish. It is SPF 15 & contains powerful marine plant extracts to help protect against sun damage, signs of aging, pollution, free radicals & more.  What I find amazing with this foundation is that it is a 20% water-based formula which is gentle on the skin and yet delivers great coverage. 2-3 drops gives a medium finish or use up to 6 drops for full coverage.
Medium coverage with a natural finish
Provides powerful antioxidant protection & pollution defense with marine plant extracts
20% water-based formula provides gentle, yet powerful coverage
Helps prevent signs of aging
No chemical sunscreen ingredients
If you would like to try more from Tarte (and I know that you will once you try their products), QVCUK has a great five-piece make-up set, Tarte 5 Piece Rainforest Of The Sea Collection, for £49.96 plus P&P, which includes the foundation, foundation brush, eye palette, mascara and lip gloss. Great to gift or keep for yourself!
If you have any questions or would like to share your experience, please send me a message.