Who is Alessandro Michele?
Alessandro Michele born in Rome, Italy in 1972, studied at the Accademia di Costume e di Moda in Rome.  He started his design career at Fendi as Senior Accessories Designer under Karl Lagerfeld and Silvia Venturini Fendi in the late 1990s.  He then joined Tom Ford and hired to design bags for Gucci in 2002, where he has been working ever since, becoming associate designer to Frida Giannini in 2011, before being invited to take up his current post.​ Alessandro Michele was appointed Creative Director of Gucci in January 2015.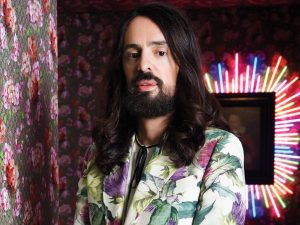 Alessandro Michele has won numerous awards and is now responsible for all of Gucci's collections, product categories and the company's global brand image, Alessandro's unique understanding and appreciation of the historical codes of the house, combined with his contemporary sensibility, has created a compelling new narrative for the brand. What makes Alessandro and his work unique for me is that he takes the structure of what Gucci is about and makes it for the modern woman today.  He does not believe that being innovative means making only strange or weird things that  will never be seen in the street. Alessandro's Gucci is for all!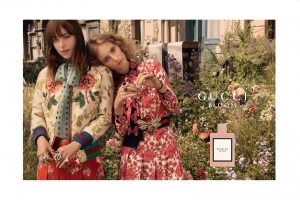 What is Alessandro Michele's Connection With Gucci Bloom?
Gucci Bloom is the first fragrance developed wholly under Alessandro Michele's creative vision: a scent designed to celebrate the authenticity, vitality and diversity of women—flourishing in a natural, expressive and individual way.
Gucci Bloom & Alberto Morillas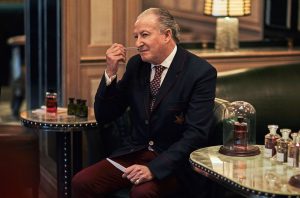 The magical fragrance of Gucci Bloom is blended by master perfumer, Alberto Morillas, under the direction of the House's Creative Director, Alessandro Michele.  I have introduced you to Alberto Morillas in previous articles but in a nutshell he is a master when it comes to parfumerie; he has a career that spans 4 decades and he has created some of the world's most iconic aromas including: Calvin Klein CK One, Kenzo Flower, Bvlgari Omnia, Cartier Panthere de Cartier, Giorgio Armani Aqua di Giò for women, and now Goldea for Bvlgari.
Alberto Morillas is definitely a man after my own heart.  When asked by the Fragrance Society what is his favourite fragrance note, he highlighted my scent obsessions in one paragraph.  He said "Oh the rose for me, always the rose. But then the musks of course – I guess I am the king of musk! But each one is different – so there's an Armani musk, a Cartier musk.  They each have their own unique character, so you cannot simply talk of "musk" as one thing. And it's not an obsession, but I like very much orange blossom when I'm back to my homeland in Seville, spring time is the moment for traditional processions. It smells orange blossom and incense, a wonderful smell that could inspire me in the future, who knows?'
GUCCI BLOOM EDP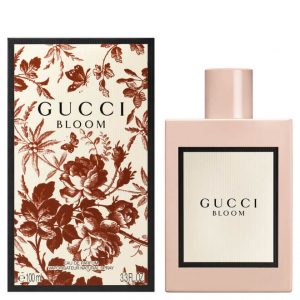 The base notes are vanilla, sandalwood & iris rhizome.
The middle notes are Chinese honeysuckle (rangoon creeper), jasmine sambac and tuberose.
The top notes are green notes and orange.
Gucci Bloom (2017) is a rich white floral fragrance.
I would say that it is a medium intensity fragrance and moderate to long lasting; perfectly balanced for day or night wear.
For me, Gucci Bloom is feminine, elegant, timeless and for all seasons.  It has the strength of nature and it's vitality to transport me to my own beautiful secret garden whenever I choose to wear it.
In Cyprus, this perfume is available in Beauty Line stores and it is where I bought mine.  It is available as a 30, 50 and 100ml Eau de Parfum.
If you have any questions, please ask in the comments section below or send me a message.