My skincare routine is a complex ritual; I layer different products and ingredients to get maximum impact.  My cleansing routine on the other hand involves two steps, the double cleanse.
The Double Cleanse was brought to us from Korea.  Korean skincare and skincare methods have been ahead of the game for many years.  The double cleanse is the pinnacle of the Korean method and it makes such a difference to every skin and skin type.
What Is The Double Cleanse?
Double cleansing is a method of deep cleansing our face, first, with an oil-based cleanser or micellar and again with a water-based cleanser. The benefit of double cleansing is that the first cleanse will break down any makeup, remove dirt and excess oils from the day and clean your skin. The second cleanse will address any particular skin type or concern and should have ingredients to hydrate, smooth, exfoliate or treat the skin. Doing both steps will assure that any treatment, serum and creams applied afterwards can do their magic.
There is plenty of evidence that suggests pollution and environmental toxins can accelerate the ageing process which means that double cleansing is especially important for anyone exposed to high pollution levels daily.  In Cyprus, we are unfortunately exposed to high levels of dust frequently, making double cleansing a staple requirement in our twice-daily routine.  Even if there is no makeup on our skin, it's still important to make sure we are cleansing properly.
Is It For All Skin Types?
In my opinion, yes, double cleansing is for ALL skin types, as long as the right products are being used for the right skin type.
My Favourite Oil-Based Cleansers
Both my favourite oil-based cleansers are from the same brand, Elemis.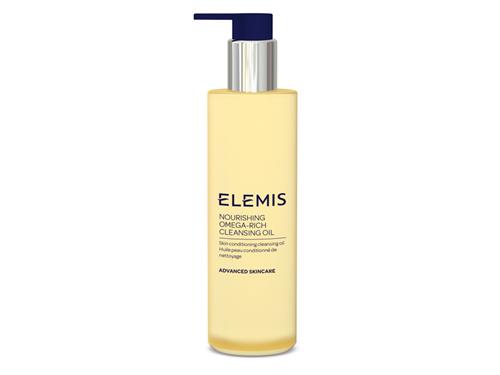 Elemis Nourishing Omega-Rich Cleansing Oil
This is a skin conditioning cleansing oil.
BENEFITS: Cleanses, Soothes, Softens.
Blended with over 90% natural oils, this nourishing cleansing oil soothes, softens and lifts impurities whilst maintaining the skin's natural barrier. Ideal for oily skin.
Formulated with Winter Rose oil, rich in Omega-9, and skin-conditioning Chia seed it effectively removes make-up whilst maintaining the skin's natural barrier. Vitamin-rich Pomegranate ensures that skin is left looking healthy and radiant.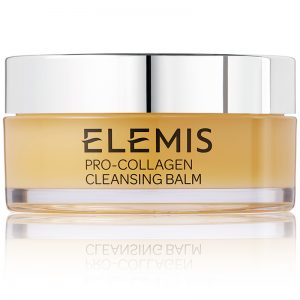 Elemis Pro-Collagen Cleansing Balm
This is a super cleansing treatment balm.
BENEFITS: Deep Cleanses, Softens, Nourishes.
This powerful, deep cleansing balm dissolves make-up, daily grime and pollutants. Skin is intensely cleansed, nourished and renewed for a glowing complexion. This is f
or all skin types. 
Formulates with luxurious Rose and Mimosa waxes, infused with nourishing Elderberry, Starflower and Optimega™ oils and supercharged with anti-ageing algae, Padina Pavonica.
My Favourite Micellar Water
Decléor Aroma Cleanse Soothing Micellar Water
This is a 3-in-1 soothing cleanser that removes eye make-up, cleanses, and tones.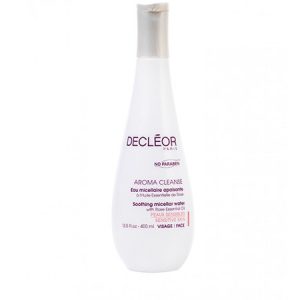 Expertly formulated for sensitive and reactive skin types, this intensely soft and gentle fragrance-free micellar water is a quick and easy cleanser, toner and eye make-up remover in one, with no need to rinse off. Natural Bisabolol (found in the Essential Oil of Candeia) and Rose Essential Oil soothe, calm and strengthen the skin to restore its natural balance, while tiny micelles help trap and eliminate make-up impurities to leave you with a beautifully clean, comfortable and soft complexion.Ele
My Favourite Wash-Off Cleansers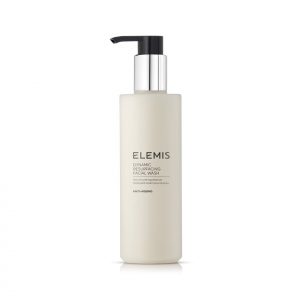 Elemis Dynamic Resurfacing Facial Wash
Skin refining cleanser
BENEFITS: Purifies, Renews, Revitalises.
Encourages the skin's natural cell renewal cycle, actively smoothing and refining whilst gently exfoliating away any dead skin cells which can dull the complexion.
This daily face wash encourages the skin's natural cell renewal cycle, actively smoothing and refining whilst gently exfoliating away any dead skin cells that dull the complexion.
The Elemis patented 'Tri-Enzyme' technology acts as the catalyst in this innovative formulation for safe and effective resurfacing within the skin's upper layers. Galactoarabinan, a Polysaccharide from the Larch Tree, enhances the non-abrasive exfoliation process, whilst Brazilian Babassu Oil, rich in fatty acids, replenishes moisture levels. The powerful anti-oxidant properties of Moringa help to protect skin against environmental damage, and White Truffle Poria Cocos helps to soothe and support the microflora of the skin. Skin appears smooth and radiant as a newly cleansed complexion is revealed.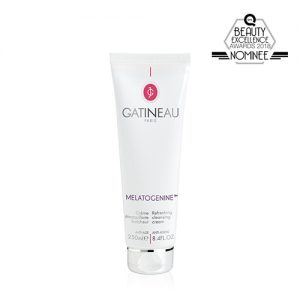 Gatineau MÉLATOGÉNINE™ Refreshing Cleansing Cream
A triple action anti-ageing formula designed to cleanse, tone and micro-exfoliate the skin. This powerful water-soluble creamy cleanser removes all traces of make-up and impurities whilst dissolving all toxins that cling to the inside of the pores. Enriched with our exclusive youth activating molecule Mélatogénine™, together with Sweet Almond Oil, the skin is left perfectly clean and nourished. For all skin types and for those concerned with ageing.
If you have any questions, please send me a message.