Nine months ago, I introduced you to a brand called BeautyBio, a father and daughter team specialising in Retinol.  I love their 3 step system called R45 The Reversal Retinol Cream and do it religiously twice a year.  It is an award-winning, patented, retinol skincare booster system so powerful, it's only needed twice a year. Last year, they made their system even better by introducing Phase 4, which is their most concentrated retinol product.  However, phase 4 ONLY works if we complete the 3-step system first and then move straight on to phase 4.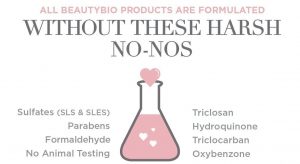 Phase 4 of The Reversal System, targets visible signs of ageing on our skin, helps to improve the appearance of fine lines and wrinkles, dark spots, large pores, and uneven skin tone. Use these retinol-enriched, vitamin A,  treatment to help make our skin look smoother, brighter and revitalised, and gives us a more youthful-looking complexion.
The Reversal Phase 4 (2 x 5ml)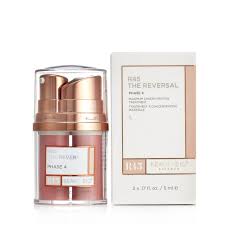 This is 67% more concentrated than Phase 3 and is a highly active blend of proprietary retinoid complex combined with an advanced peptide technology, housed in separate containers.
Who Is This For?
This is designed for anyone with visible signs of aging.  To be honest, I don't have a lot of visible ageing but I have seen a massive difference in my skin.  I am raving about this product. My skin is visibly more youthful and looks at it best without makeup.
What Does This Product Do?
Help address the look of fine wrinkles, skin tone evenness, pores, and skin spots for overall younger-looking skin
Wrinkle-filler alternative (helps plump out any wrinkles)
Titration Therapy mitigates the traditional side effects associated with highly active Vitamin A products
Proprietary mixture of Vitamin A and peptides; formulated to help address many major aspects of aging including wrinkles, skin tone evenness, pores, and skin spots; optimizes the epidural layers of the skin and assists with your natural cell turnover
Retinoid concentration in Phase 4 is 67% more concentrated than Phase 3; Phase 4 is the highest level of concentration within RetinoSyn-45's Titration Therapy
When To Use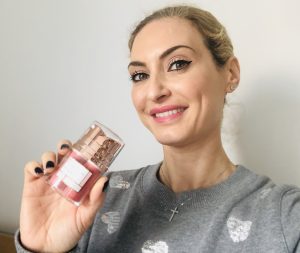 Use at night for 2 weeks after completing Phase 3 from R45: The Reversal.
How To Use
Gently cleanse the skin. Use a pump of A and a pump of B nightly until Phase 4 is complete.
Please note: do not use anything else with this product.  There is no need for any serums or oils pre or post Phase 4 application.  It will only inhibit the results.
Where to Buy
Phase 4 is not available in retail stores, only online.
Phase 4 can be purchased directly from Beauty Bio for £65.00 here: https://shop.beautybioscience.co.uk/products/r45-the-reversal-phase-4
Alternatively from QVC UK for £61.00 here: https://www.qvcuk.com/BeautyBio-Retinol-R45-Phase-4.product.237964.html
If you have any questions or would like to share your experience, please send me a message.